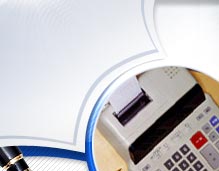 Our professional team members  can provide specialized bookkeeping services for neglected books, as well as assist with Canada Revenue Agency's business audits related to your company books,  GST accounts or payroll.

Please contact us for any of your bookkeeping & office management needs.

Lawrence Windum,

General Manager

Norma Windum,

Senior Bookkeeper

and Friendly, Knowledgeable Staff to

Help You....

Bookkeeping Professionals
Equity......  your key to business success